---
Animal Crossing Music Videos

I recorded, edited, choreographed, and designed everything you see in these videos from the backgrounds to the outfits, pixel by pixel. These projects have taught me a lot about how virality and the internet work. It's currently at 2.9M views & getting press!






And you know you've really made it when creators make videos reacting to your work:
---
Moon's Soymilk

After losing my grandmother Moon Geum in 2021, I channeled my tears into tote bags in order to commemorate her life. Even with Alzheimers, she never failed to remember her love for all things soy milk, Korean soap operas, corn-shaped ice cream, and her family.

The idea started simply as a gift for my family members. In order to meet the tote bag minimum, I had to order 30 bags. Only having 20 family members, I decided to ask my Instagram followers and friends if any of them wanted one (with all proceeds going towards Alzheimer's care + research.) I was FLOODED with messages and ended up ordering waaay more batches. In total, I sold 70 tote bags and raised over $2,000 for the Alzheimer's Association.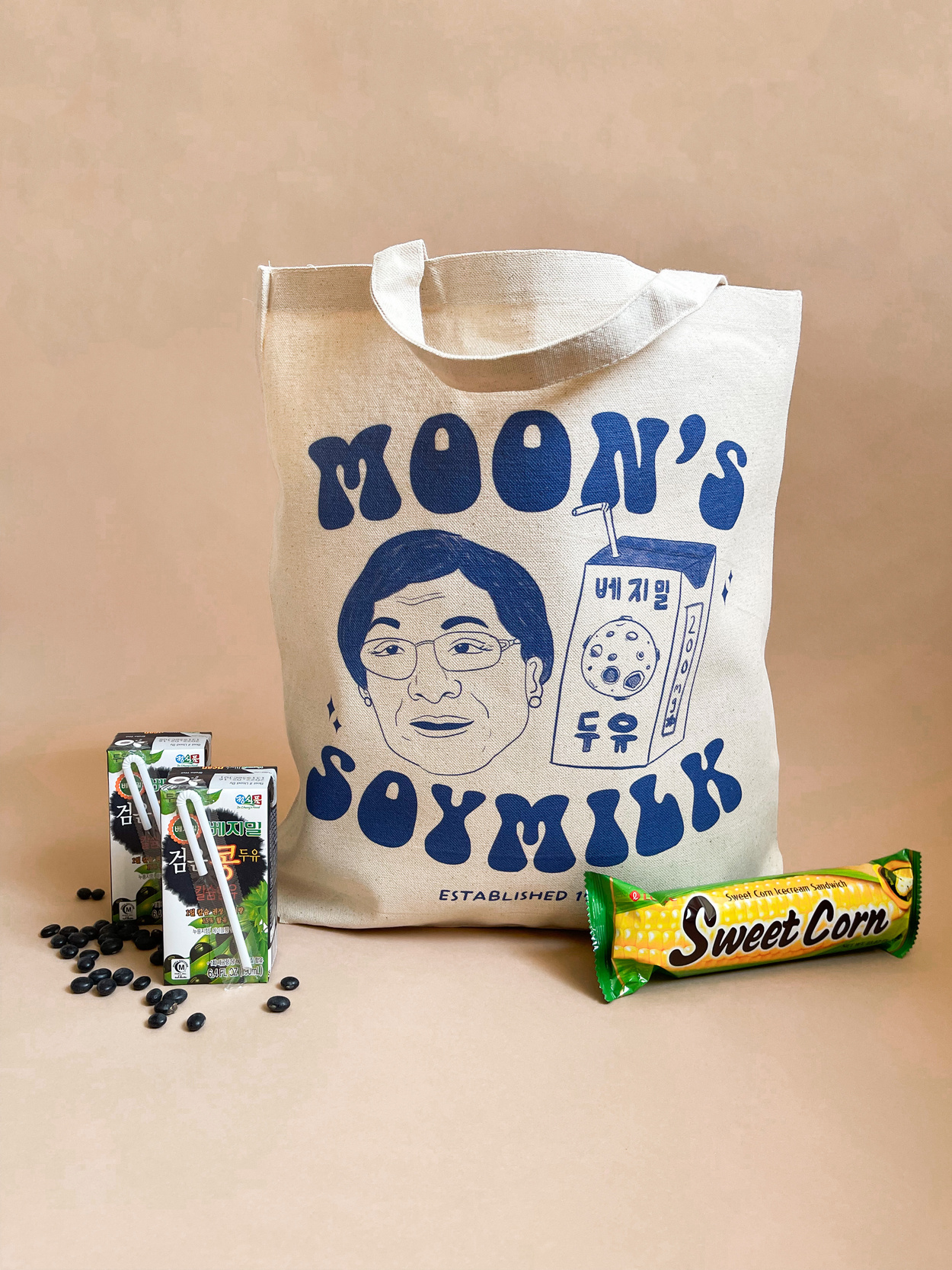 ---
Asian Glow Up Podcast

In May 2020, I started a podcast with two friends where we give our unfiltered take on our Asian-American cultures, careers as 20-something-year-old's, and finding a sense of community in New York City as transplants. We're available to listen on Apple Podcasts, Spotify, and Google Podcasts.


---
Illustrations/animation